Mann Lake's Gift Giving Guide for the Holidays
The holiday season is here, which means finding the perfect gift is on a lot of minds right now. For some this can be a very time-consuming and stressful situation. Have no fear though, Mann Lake is here with the latest and greatest in the bee world, to bring you their gift giving guide for the holidays.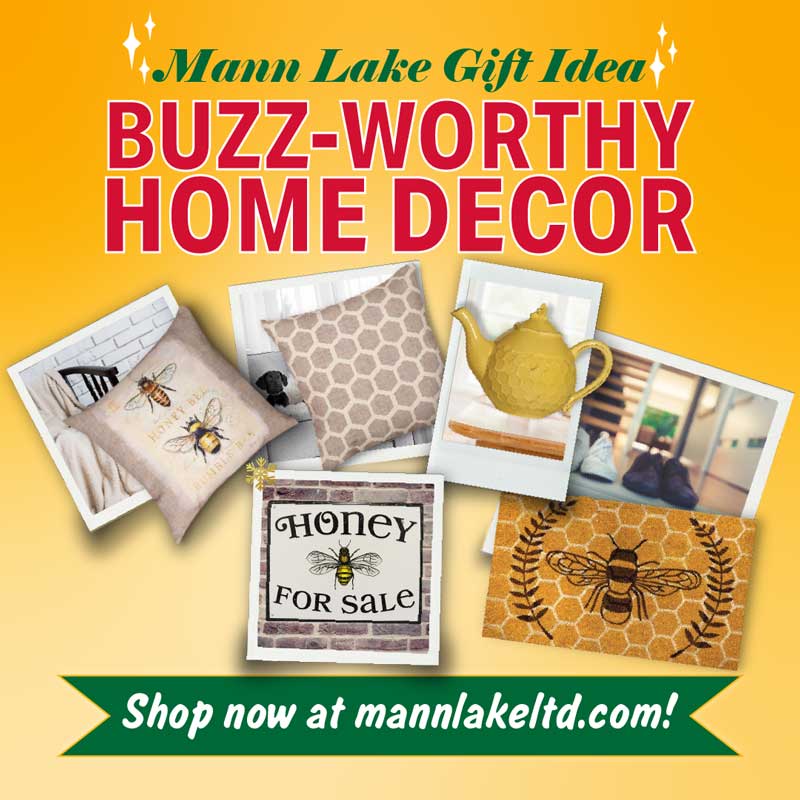 Gifts for Bee Lovers
Got someone in your life who is absolutely bonkers for bees? Mann Lake has the perfect present that is sure to delight! Who doesn't appreciate some beautiful bee décor?
Honey Bee Doormat (GF409) – Mann Lake's Honey Bee Doormat shows all who enter your abode your appreciation for honey bees! These 30" x 18" doormats are made of 100% coconut fiber making for a super absorbent AND adorable mat. Plus, double your gift giving power; when you purchase the Honey Bee Doormat, it helps support Education Without Borders! Win-win!
Honey Bee Indoor-Outdoor Pillow (GF214) – This gift is an excellent choice for anyone who wants to rest their head on something bee-utiful! Mann Lake's Honey Bee Indoor/Outdoor Pillow is made of 100% polyester and stuffed with recycled fibers, making it great for adorning your couch or outdoor furniture!
Gifts for Honey Fans
These gifts go out to those who are all about the honey! They've probably got a sticky-sweet personality with great taste!
Honey for Sale Sign (GF139) – Whether they harvest their own honey or want to express their appreciation for honey, this sign is sure to please! Made of embossed aluminum and adorned with a rustic beekeeper chic design, you'll definitely want to buy two: one for your honey fan, one for yourself!
Honeycomb Teapot (GF210) – Nothing beats kicking back and having a relaxing cup of tea, especially during the cold winter months! Mann Lake's Honeycomb Teapot is the perfect mix of both functional and adorable with its embossed pattern and distressed finish. When the tea party is over, the Honeycomb Teapot is dishwasher safe, making for easy cleanup.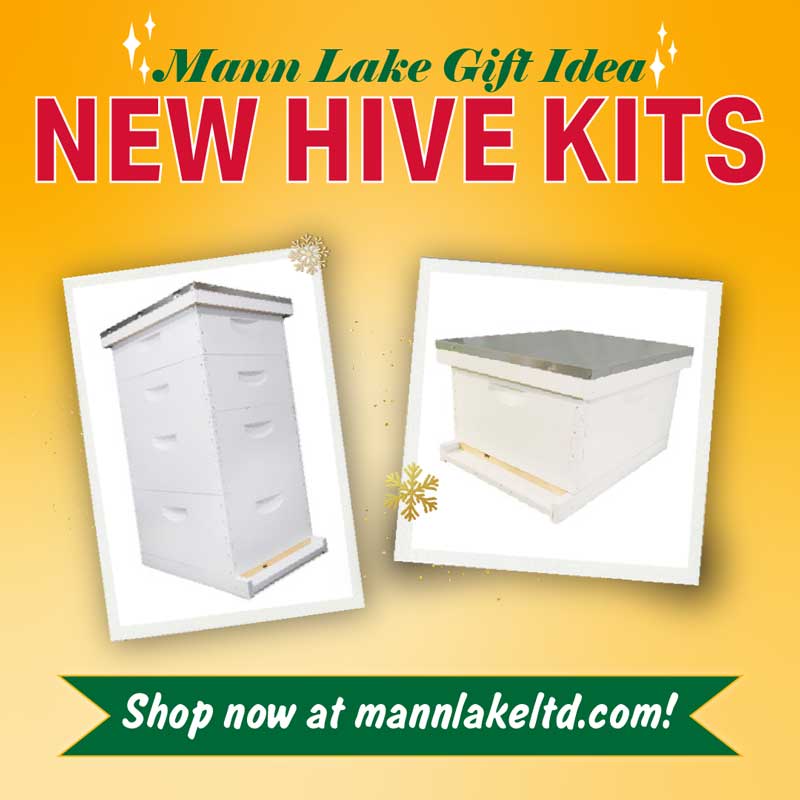 Gifts for Beekeepers
The beekeeper on your gift list is sure to have hives on their mind. The smile on their face when they unwrap their present and see a shiny new beehive will be priceless! Mann Lake has definitely got you covered!
Traditional Complete Hive Kit, 10 Frame (HK170) – Beekeepers love Mann Lake's quality woodenware and durable frames and foundation! Not only will you be giving the beekeeper in your life a present they won't forget, you'll be gifting them with peace of mind and excellent workmanship.
Traditional Growing Apiary Kit (HK150) – The Traditional Growing Apiary Kit will be the star to top-the-tree of your holiday gift giving! Your beekeeper will receive everything they need for their colony to brood, produce honey, and expand. All this, plus the quality and durability associated with Mann Lake's world-renowned beekeeping equipment.
Economy Ventilated Suits & Jackets – Your beekeeper will appreciate the thoughtfulness of receiving a new ventilated suit or jacket this holiday season. Designed to keep the wearer cool while providing protection from an angry hive, beekeepers will be impressed by the addition of convenient pockets for all their tools. Includes veil!
Vented Cowhide Leather Beekeeping Gloves – These Vented Cowhide Leather Beekeeping Gloves make for a fabulous stocking stuffer gift! Beekeepers love the pliable leather hand protection and the vented gauntlet provides a cooling breeze on those not-too-far-off, hot summer days!
In addition to the ideas provided in Mann Lake's Gift Giving Guide for the Holidays, Mann Lake is your one-stop-shop for all things bee and ag supply related. Whether it's adding a honey bee hive to your apiary, starting your adventure in the world of poultry, or getting into goats; Mann Lake has you covered!